Classic Toys
12212 Ventura Blvd Studio City, CA. 91604
We're still just 1 block west of Laurel Canyon Blvd. On the south side of Ventura Blvd. just before the famous Art's Deli…
FREE GIFT WRAPPING – STRESS FREE SHOPPING – FRIENDLY SERVICE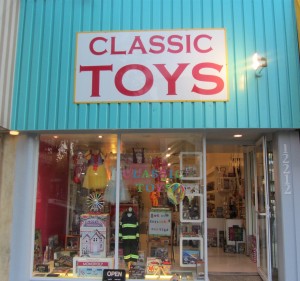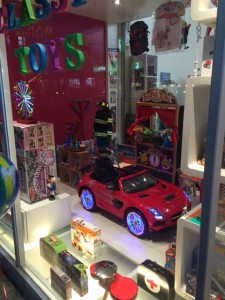 Party Planners Los Angeles
Classic Toys may also be known as "HAPPY PARTIES" the "Specialty Party Store & Classic Toys Boutique."
Our "new" address is located at 12212 Ventura Blvd. (1 block west of Laurel Canyon Blvd) in Studio City, CA. 91604.
One visit to Classic Toys in Studio City, will delight the kids as well as bring out the kid in you. Bring back the joy of childhood with our super-fun selection of Classic Toys and unique gifts. You may have played with them yourselves long ago, but the fun of these Classic Toys still remains today. We have a wide selection of your favorite Classic Toys like pinwheels, kaleidoscopes, pick-up-sticks, jacks, marbles, the well known slinky and much much more. Some of our toys also have a vintage appeal, that makes them fun to collect and pass down to future generations. "Kids of all ages" will definitely enjoy a visit to our "world renown" Classic Toys Boutique in Studio City.
We also have "specialty" party favors, musical instruments, and "the best" Kids Costumes.
For "the best" in Kid's Costumes, party supplies & party favors, as well as toys and gifts. Please visit our store.